At Do Gooder we believe in not-so-good times like these we should all ask how we can be of service. To our families, our communities, our customers and society more generally. We answered that question here at Good HQ by launching two very different initiatives in later March as COVID-19 started to impact the wider world.
The first, #crushthecurve,  was a campaign calling on the Australian Federal government to step up its response to the pandemic. In the crucial first weeks of the pandemic the country's Prime Minister, Scott Morrison, displayed a characteristic lack of strong leadership, misreading the health implications of the crisis, instead responding with an ideologically driven resistance to fast and decisive intervention. Cherry picked expert advice was used to justify delays and resulted in complicated rolling restrictions. This at a time when other international and leading local experts were calling for faster more comprehensive lockdowns.
With lives at stake – and ironically, longer term economic damage likely – we swung into action offering Do Gooder's tech platform and, via our Founder, David Gravina, creative and strategic input into the campaign.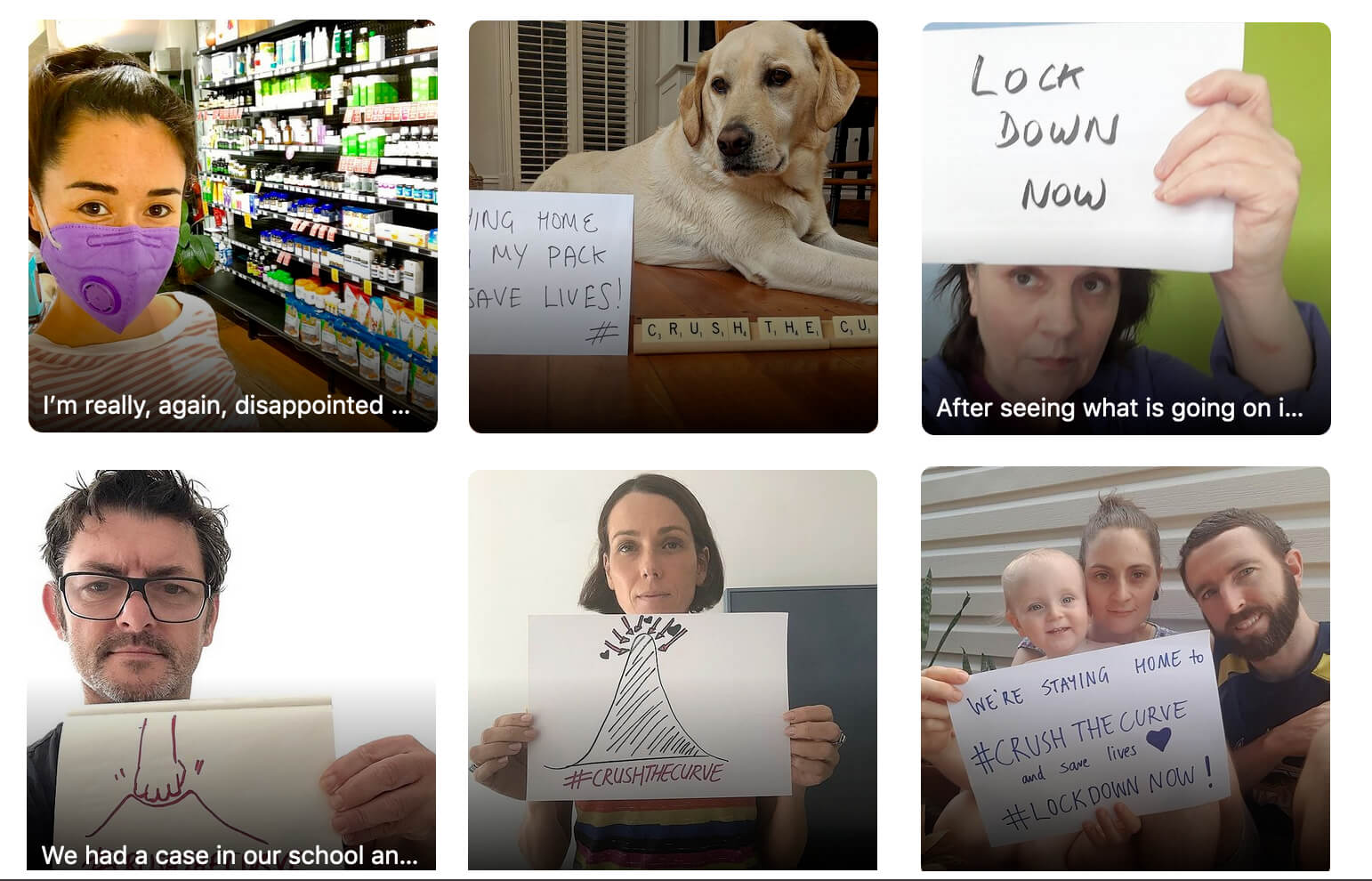 #crushthecurve was launched within days calling on the government to not just "flatten the curve", but to instead crush it! A selfie wall, including people from across society, including prominent Australians, was quickly assembled (using Do Gooder's Selfie Wall action tool) and a strong Twitter and blog presence established to contribute to the national conversation.
Lockdowns were eventually established across the country thanks to state government intervention, and while slower than we were advocating – with more deaths, personal hardship and ultimately economic damage done as a result - they were ultimately successful at bringing COVID-19 cases under control.
The campaign continues to advocate for a critical analysis of the implications of the Australian government's COVID-Safe tracing app which has been deceptively tied to safe and rapid re-opening of society, despite fundamental technical limitations to its promised efficacy and obvious privacy implications.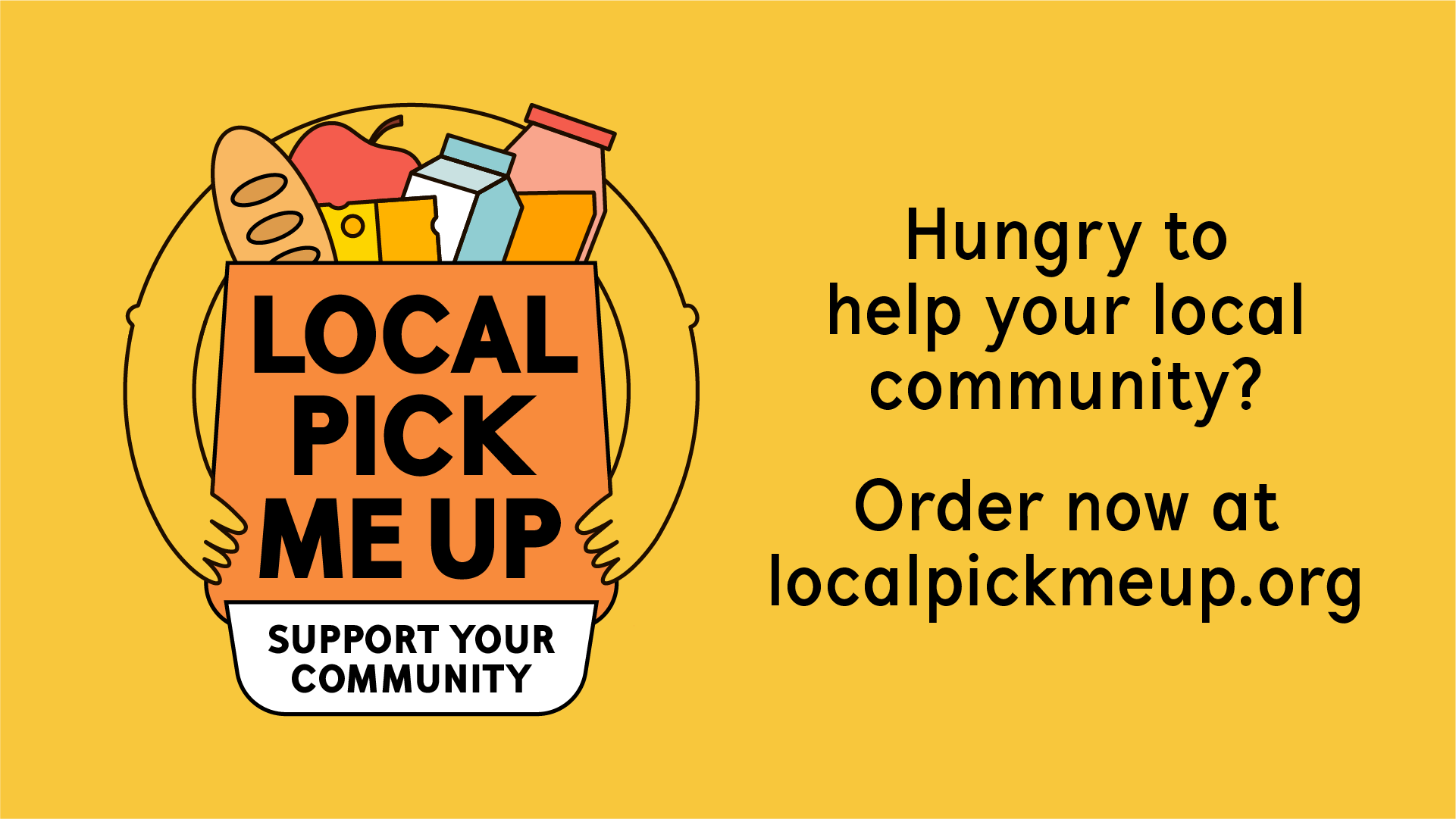 We also invested our time and pro bono services to support Local Pick Me Up – a new platform that enables local communities to support the cafes, restaurants and other vendors in their area.
Businesses list for free, and locals can find them easily on a map (built on top of our Event action tool), then either order online or organise to pick up from them – avoiding the supermarket queues and even picking up special pre-cooked meals to augment their own cooking. It's all about keeping the fabric of local communities intact while we are in isolation, so we can enjoy the businesses that make our local communities unique on the other side.
Local Pick Me Up is built entirely on top of Do Gooder, utilising our flexible Event Action tool which allowed us to set up each vendor as an "event" with the RSVP form acting as an enquiry or order form. A Survey Action was used to collate information about vendors and the team at Circul8 (who co-founded the platform with our CEO and another co-founder, Jesse Todd) drove brand, marketing and community management for the initiative.
Both projects were our way of supporting our community as the pandemic engulfed us. While altruistic on one level, as activists ourselves, we know that the antidote to anxiety and despair is action. It was personally inspiring to initiate, support and observe, the many initiatives that progressive society took (and continues to take) in the pandemic and we are proud of the contribution we were able to make.