It was good to come back together in person to impact change in our neighbourhoods and around the world this year – even as we expanded our support for virtual activism. Because, to quote one of my favourite movies as a child, Apes Together Strong.
314 campaigning organisations came together virtually to launch 1,004 actions, across 590 campaigns in 8 countries. A satisfying number of those had positive outcomes, many winning their battles for a more progressive world.
But it's not about numbers, it's about people ... and on that note we're pleased to have welcomed Owen to the support team and expanded Sam's role – beefing up our support and improving our campaign impact. They are offering concierge level service for your campaigns – so reach out if you need help!
We also added Salesforce support through our partners Move Data - with a number of Pro customers now syncing their data through the new connector.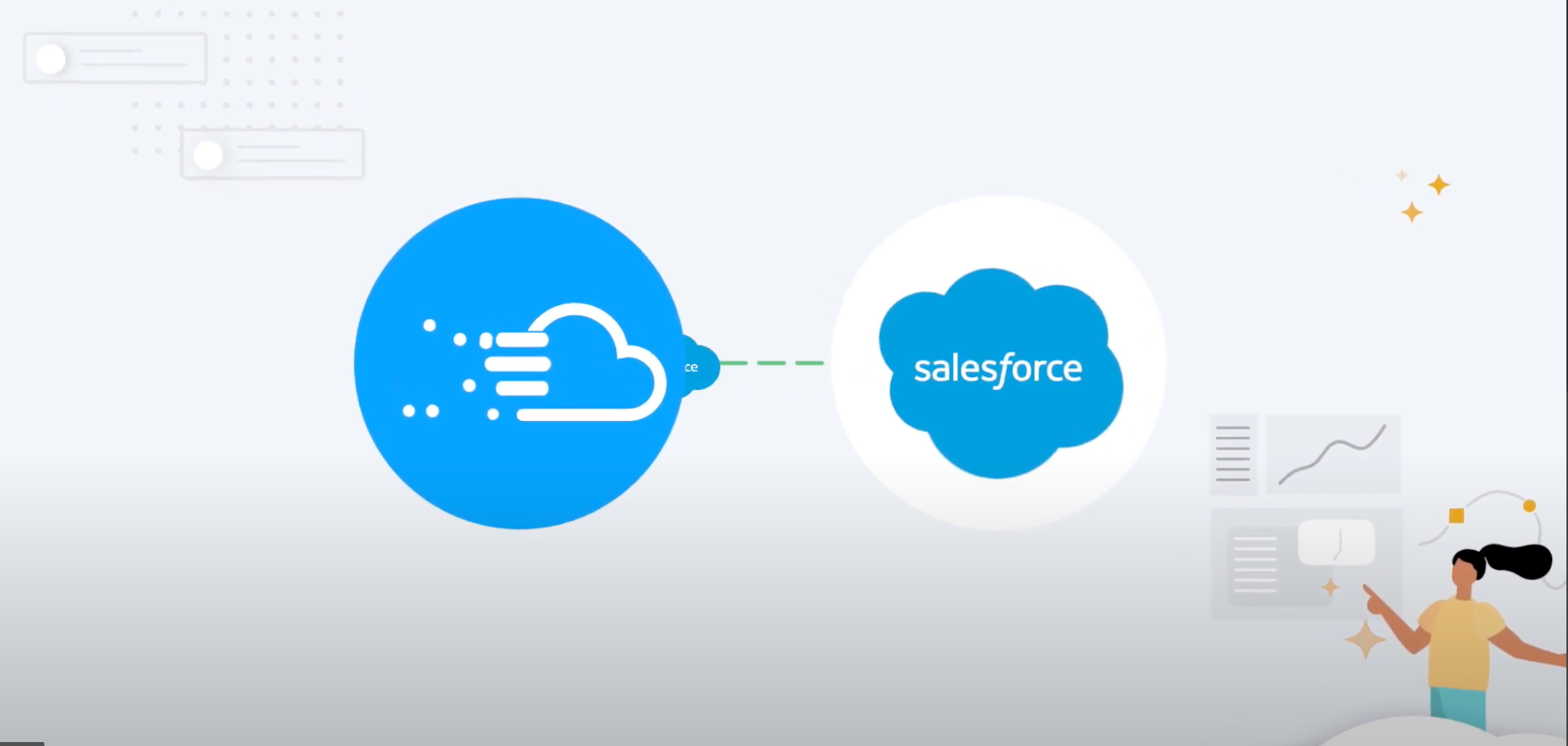 We updated our backend to strengthen our ability to scale at peak times for successful campaigns, whilst also adding additional defences against bot/script attacks. Sadly these types of attacks are becoming more common.  
We added deeper international support with regex and auto detection of global phone numbers for better data capture on global campaigns – as well as improved support for multi-lingual campaigns.
We also added Scottish Boundary support for the Calling Time campaign - expanding our UK coverage beyond Britain.

Deliverability has occupied much of our time this year and we've been working on improvements under the hood to ensure we're minimising the risk of blocks, while providing faster feedback to our campaigners when issues occur, and stronger in-app advice around templated emails (basically we recommend you don't do it!)
Once again we stepped into the ring ourselves to support the Australian Federal Election. Progressive campaigners Down Under had a great year with the national election delivering a huge win for independents and the Green party.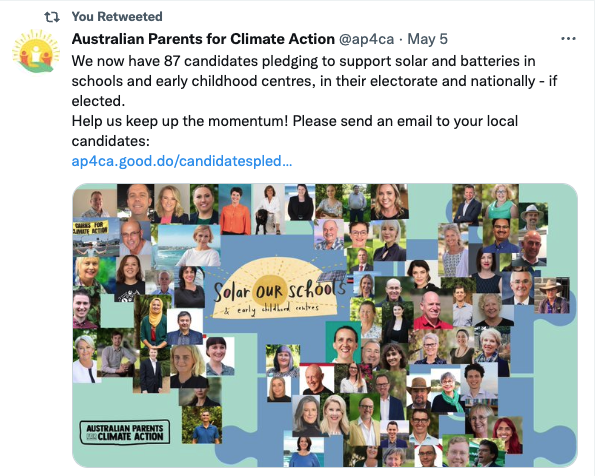 We supported dozens of candidate targeted campaigns, getting their support and putting the focus on the issues. We helped crowd source the data sharing of all the Oz Federal candidates. You can read about our crowd-sourced initiative here.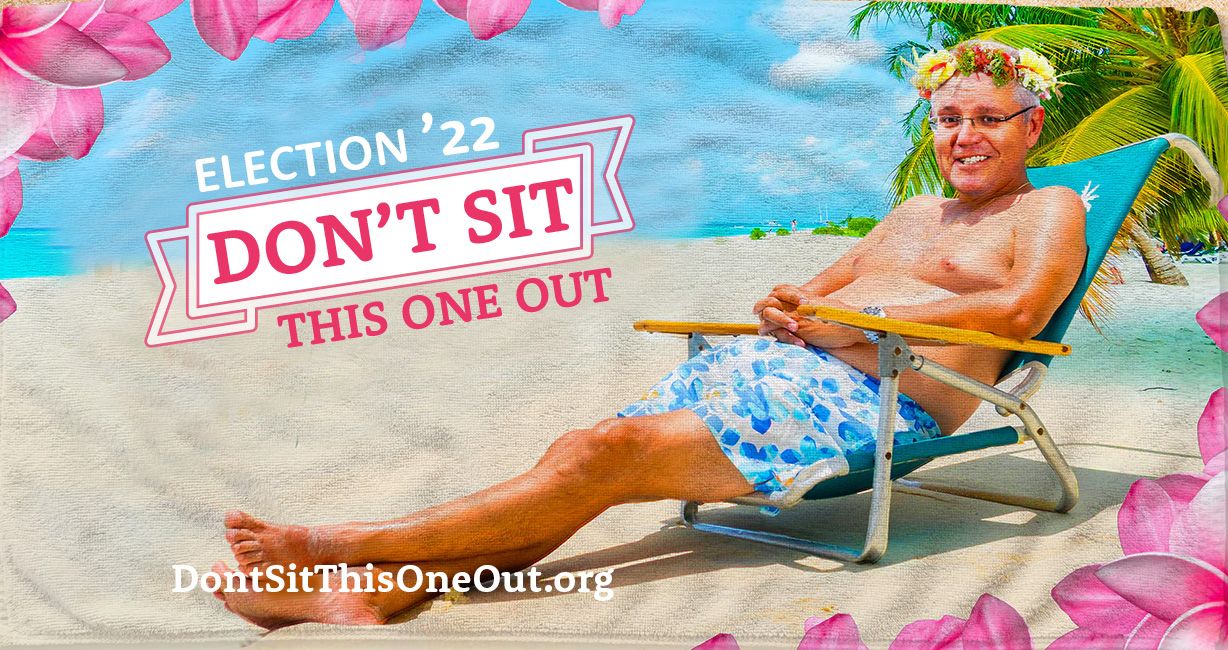 Do Gooder was also proud to work with Climate 200, a new Australian organisation that helps provide funding and support for Independent political groups with a campaign focus on the environment, integrity and equality.
Call us crazy but we think it's a Good Thing™️ to have an actual representative democracy, with politicians who act with integrity on behalf of their communities. So we launched a fundraising campaign - #Don'tSitThisOneOut with the help of some friends – including Raisely the fundraising specialists. A BIG shout out to all the donors, esp. Ronen Mazor and Ryan Cross who stepped up and supported with sizeable donations, to help support independents in the last stretch of the federal election race.
The result - we raised over $45,000 which went towards critical last minute social ads which helped win one of the closer seats.  There were 6 Independent  women elected in the end to the House of Reps, plus one Senator – and they are already changing the course of Australia's future. How good is that!?
You're in Good company ...
The highlight though, for us every year is observing the hundreds of campaigners we support making a difference across the world. This year alone ...

The Help Fight Famine campaign, backed by 30 global organisations, launched on Do Gooder with one of our favourite campaign sites to date ...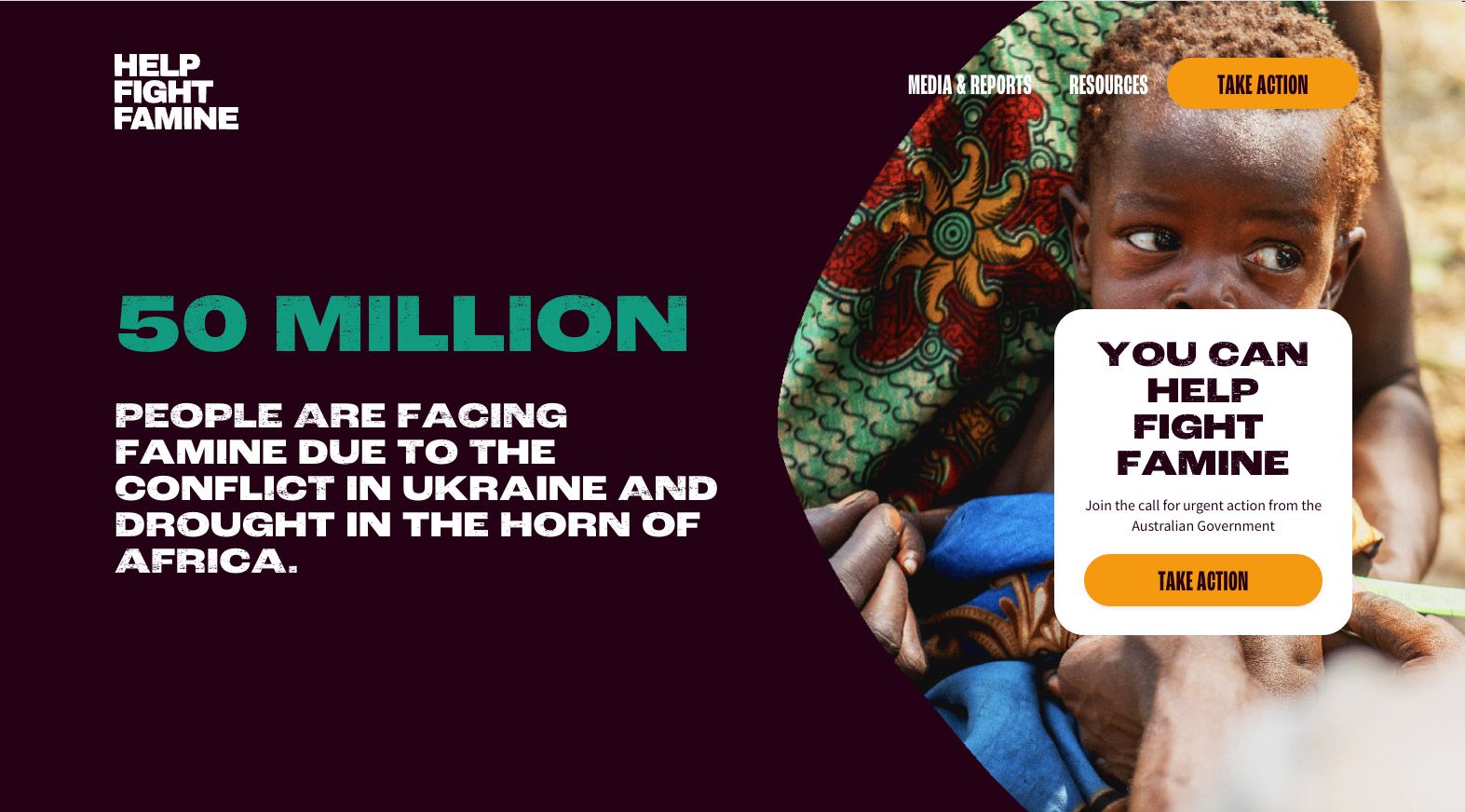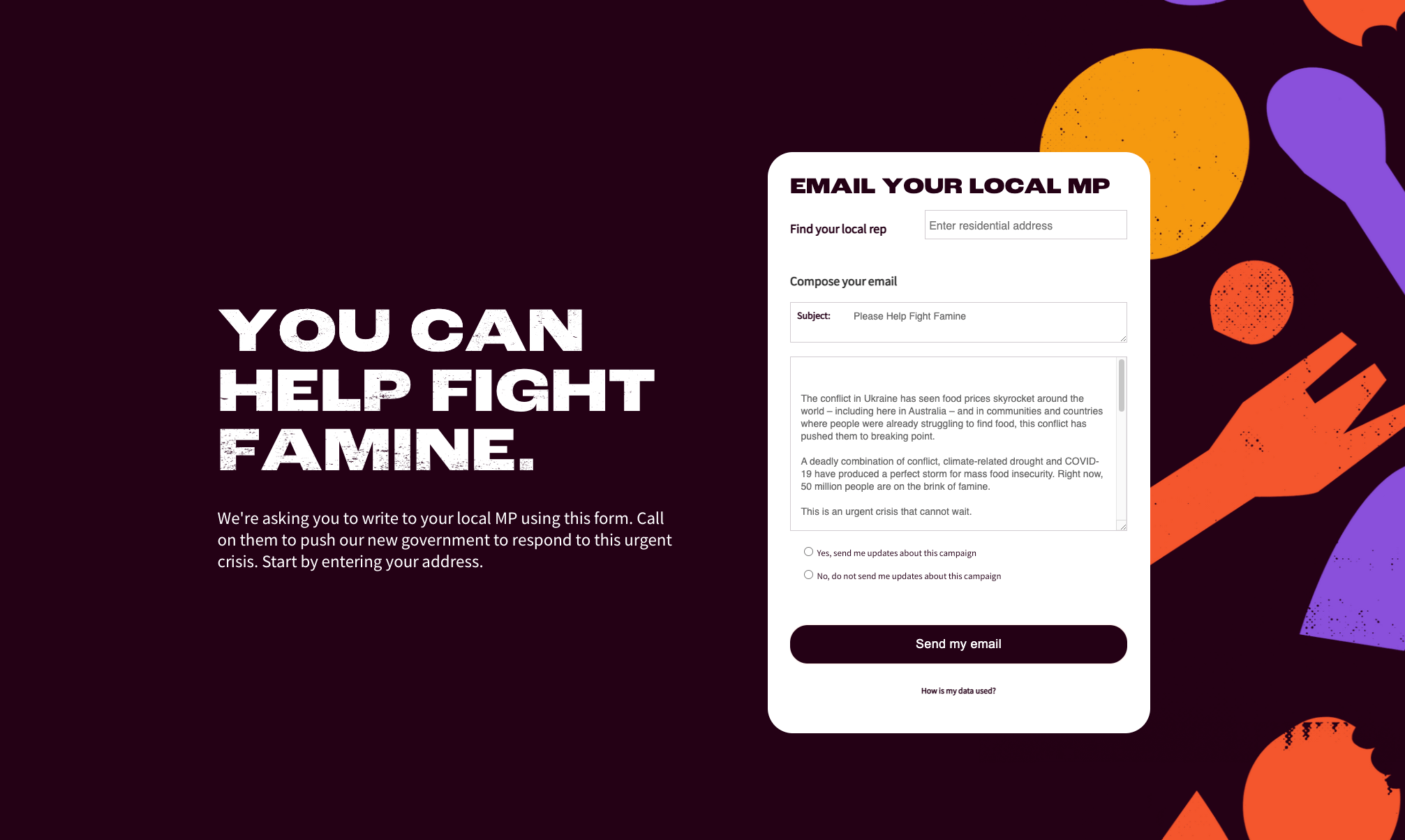 Tuvalu became the first nation to retreat to the metaverse at the UN's Climate conference this year – in a poetically defeatist parody of global proportions ..



The above declaration was inspired by and supported Fossil Fuel Treaty's call for a Fossil Fuel Non Proliferation Treaty.

Check out the global campaign, powered by our ActionMap technology. The Vatican even got involved!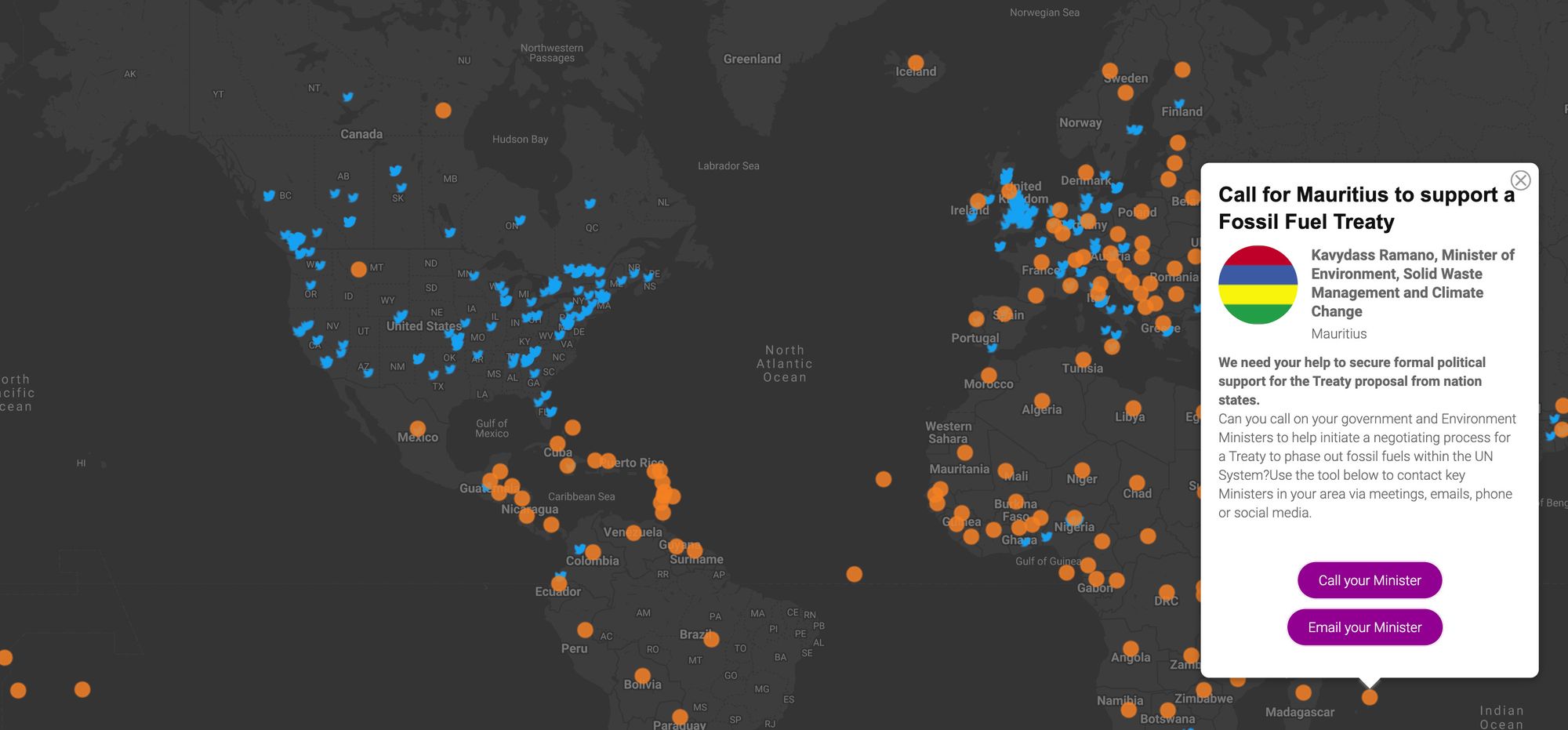 World Animal Protection launched their digital Action Center powered by Do Gooder ...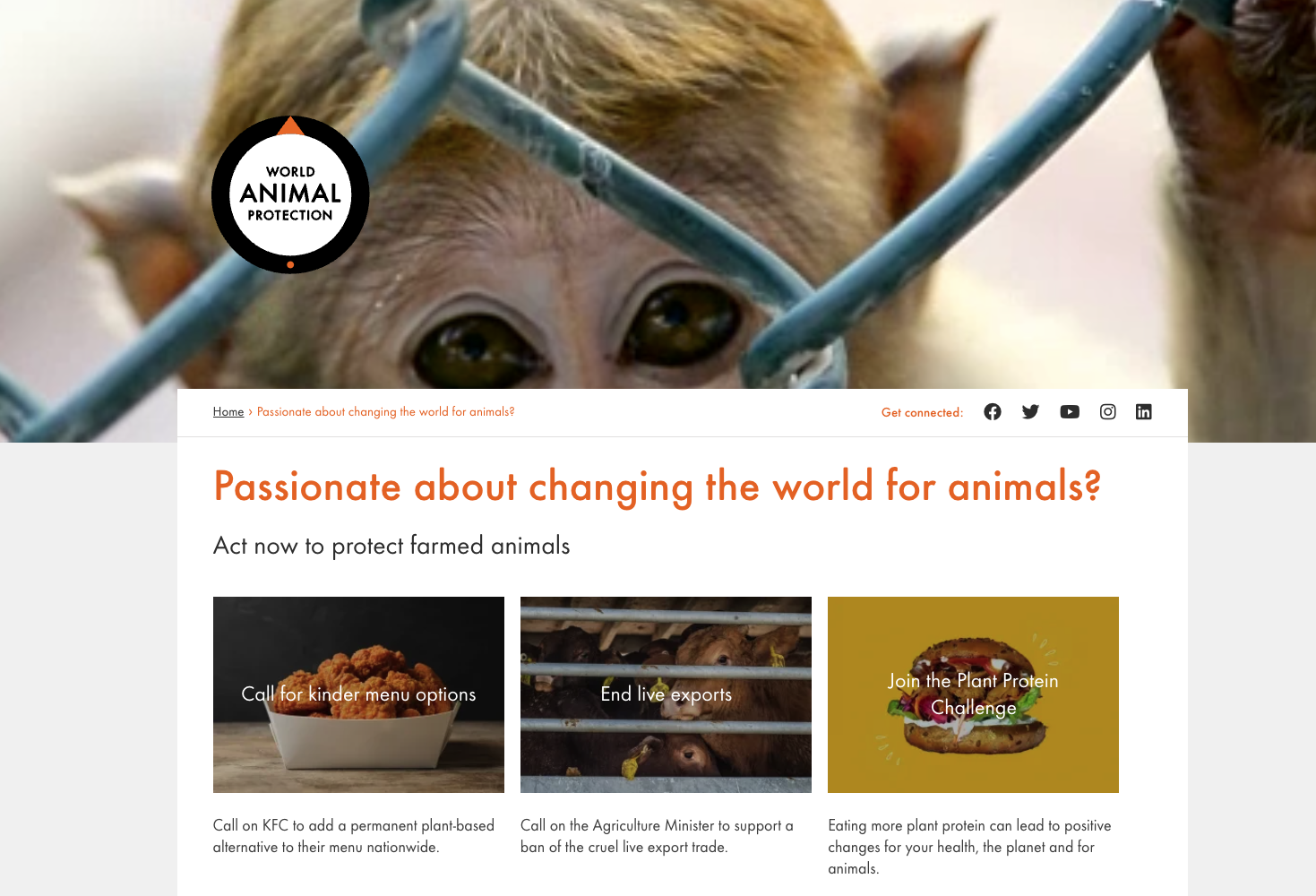 Go Gentle won a huge victory for Voluntary Assisted Dying in the Northern Territory of Australia - see campaign.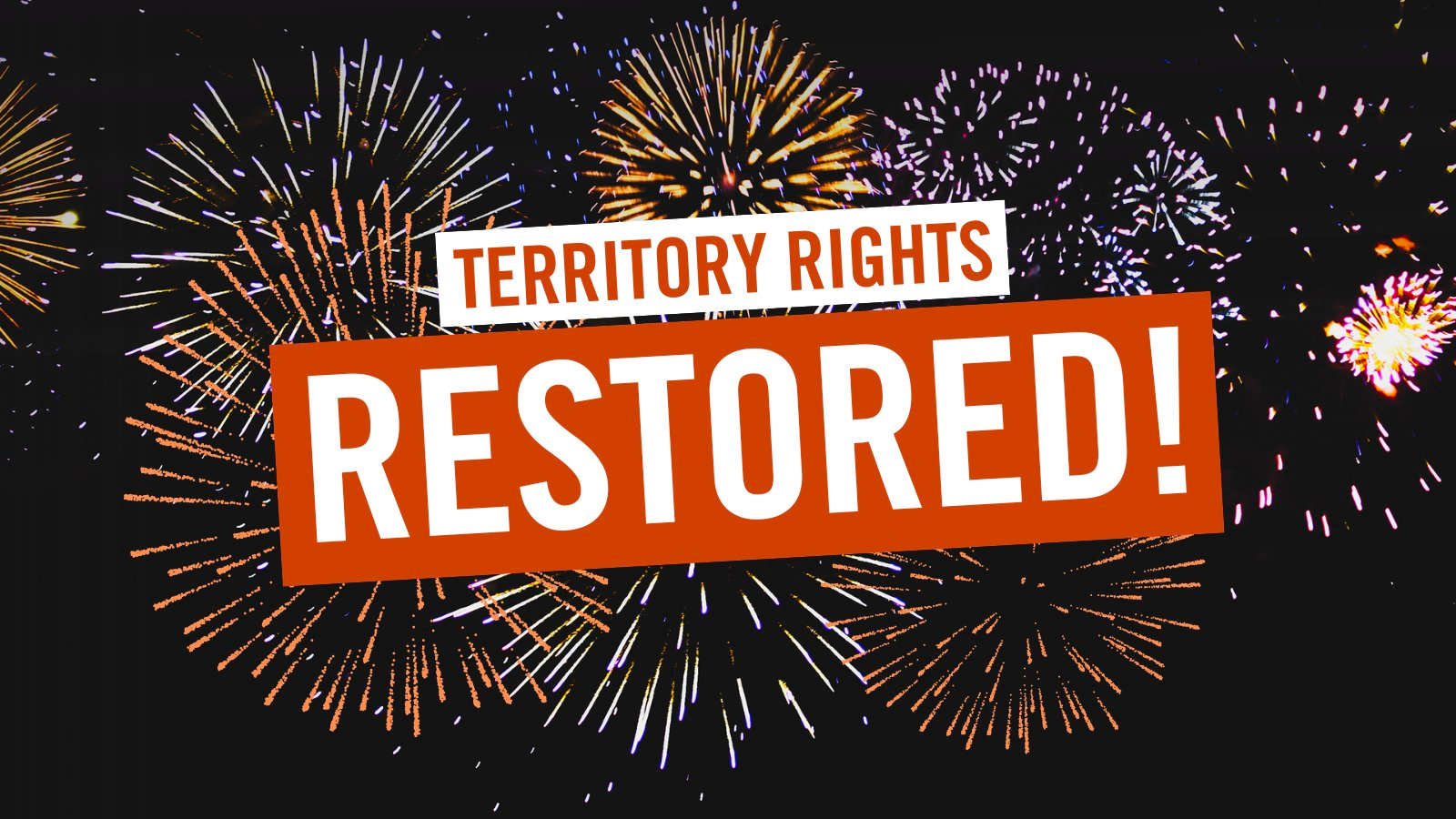 The ParentHood helped push the new Labor govt to make huge strides in improving support for parents in Australia ... see Election campaign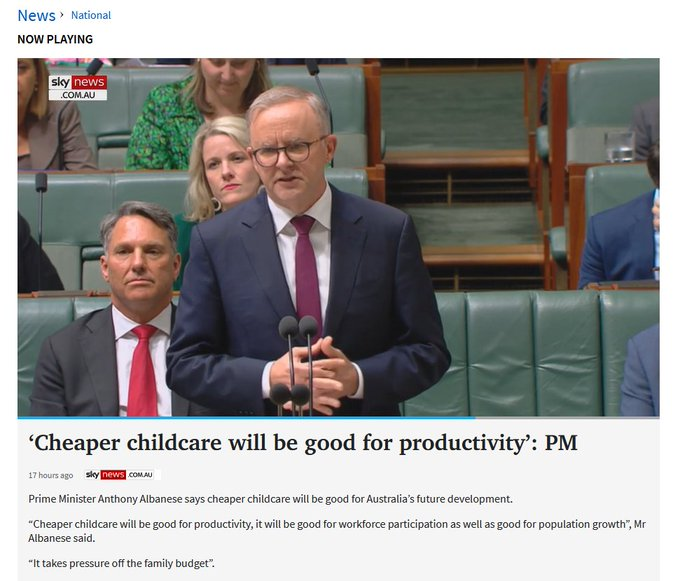 Channelling our inner Henry Rollins we supported the work of Every Library in dozens of campaigns again this year, including this one to fight the ban on books, file under #ShockedToNeedToFightForThis.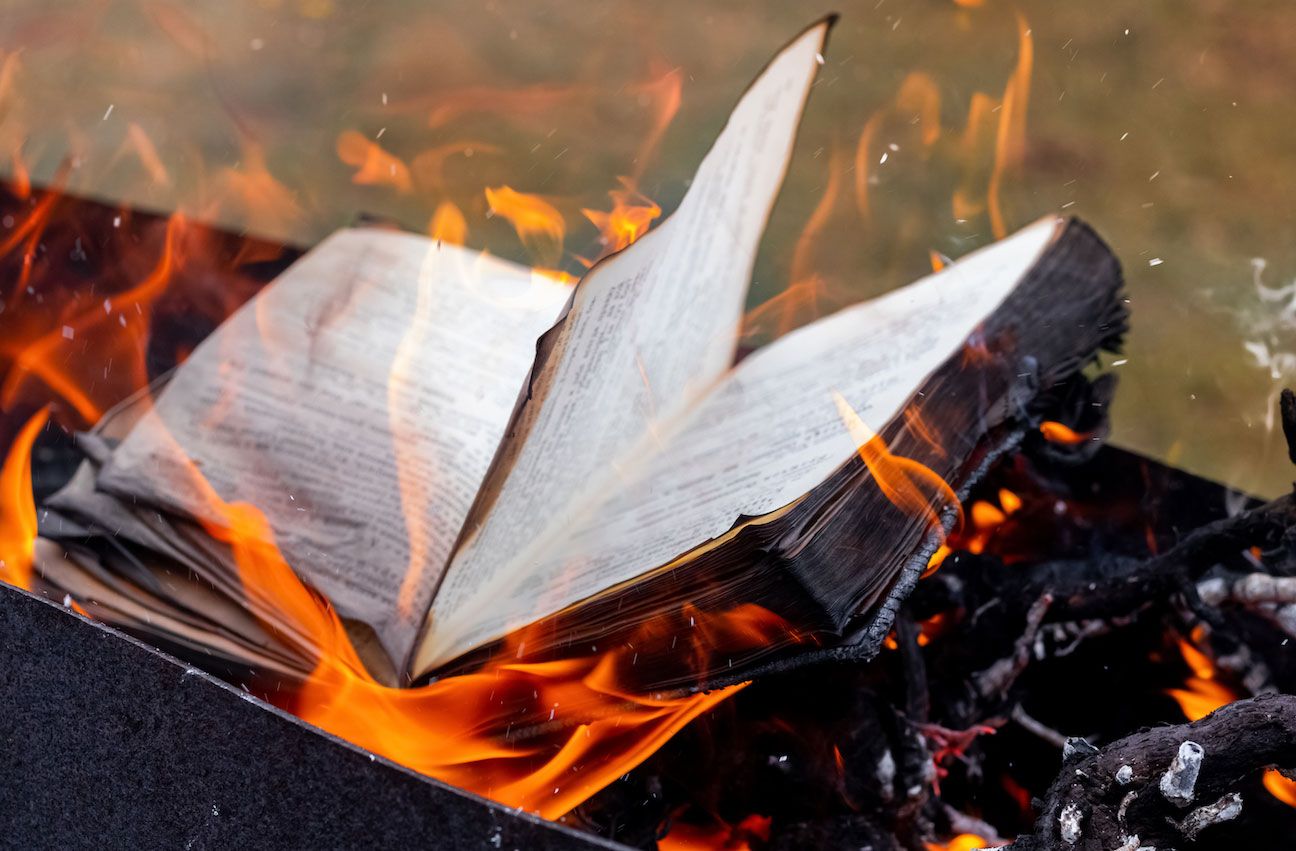 BirdLife Australia launched a  hyper local campaign that asked supporters to call their local hardware store across Australia to tell the manager they are concerned about them selling bird-killing poisons. See campaign.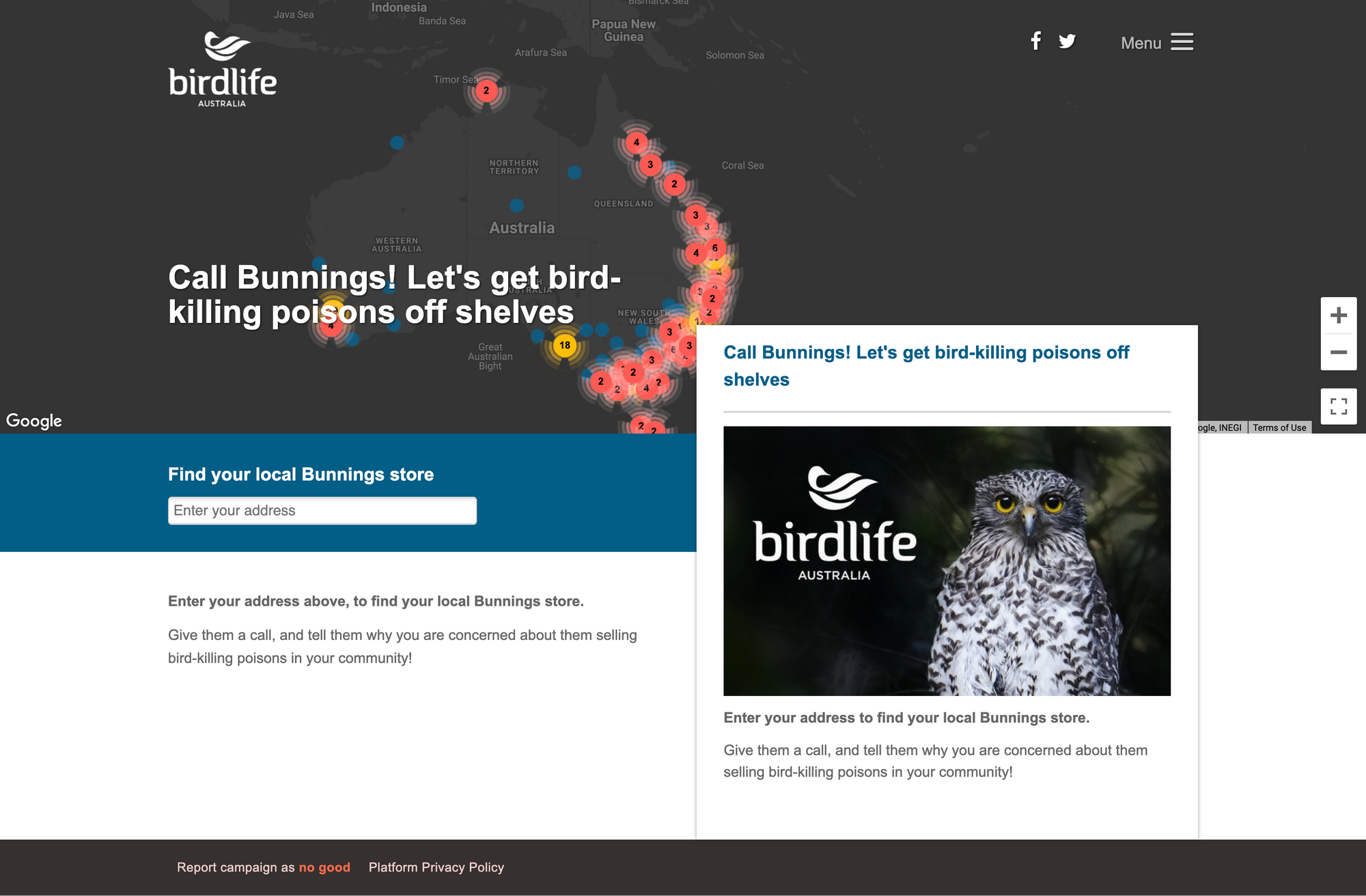 Back to Biloela!
While years of campaigning by a lot of people (and the steadfast dignity of the Murugappan family) made this happen, We were over the moon to have done our small part in helping the family out of unjust incarceration and back to Biloela ..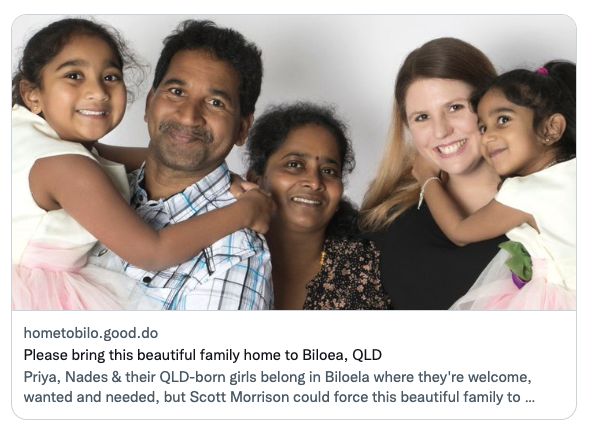 More wins, this time for the Beagle Freedom Project, shutting down ENVIGO, the horrific breeding facility in Virginia USA.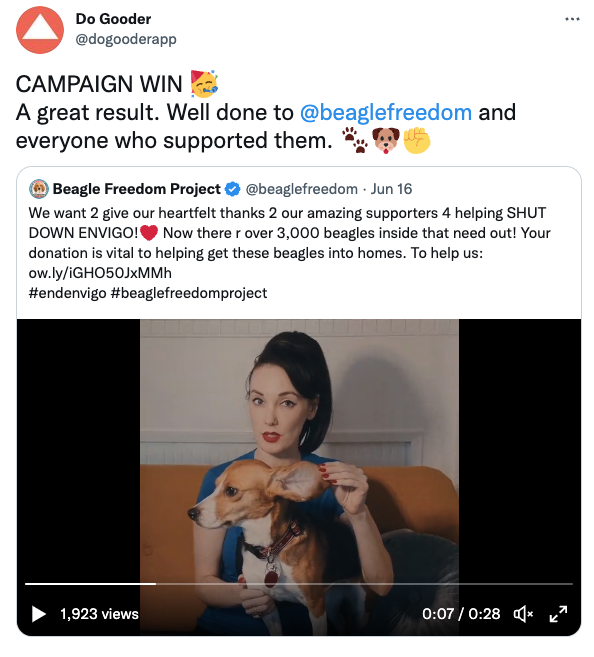 And in the other feel good campaign of the year we also helped secure a green dog-friendly park in downtown Bangkok. See campaign here and happy dogs here ...

More animals – but of the somewhat larger kind this time, as Sea Shepherd pushed deeper into digital waters with a campaign to remove drum lines and shark nets during whale migrations ...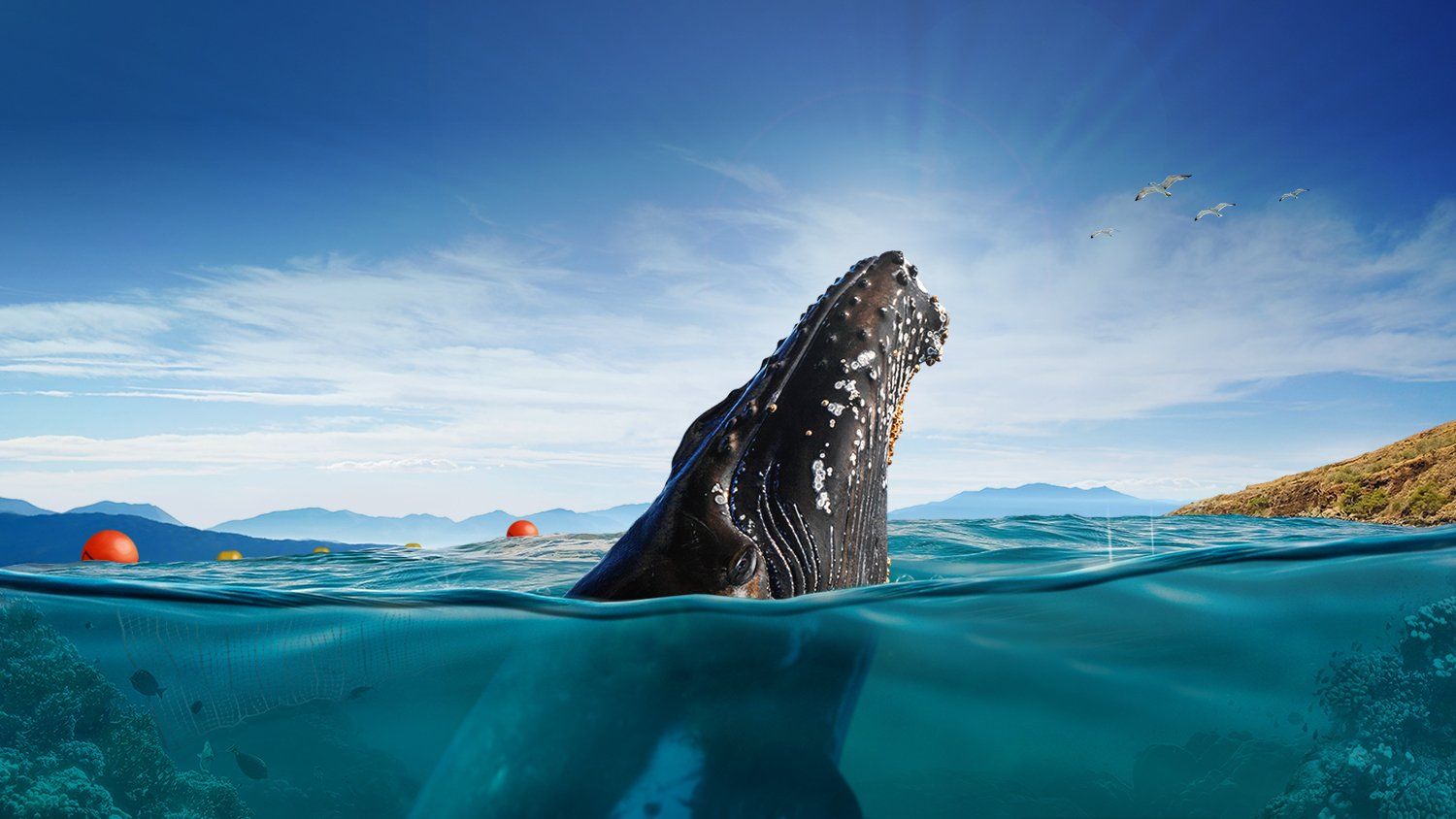 That's a small sampling of the good we did together as a community, with literally dozens more wins and hundreds more campaigns we simply couldn't mention.

Wishing you and your family good vibes for the new year,
David Gravina
CAO (Chief Activism Officer) / Founder
Blog photo credit: Sea Shepherd, Selfie Wall campaign poster