Strategically deployed email campaigns – like the kind pro campaigners launch on Do Gooder every day – can and do influence decision makers. However, generic form-letter emails are far less persuasive to those whose views have been influenced by the opposing side of the argument, and can be rather tiresome for progressive reps who are already on side.
Customised content based on the stance a representative has publicly taken on your issue gets the conversation between constituents and reps off to a better start, increasing the impact of your campaign.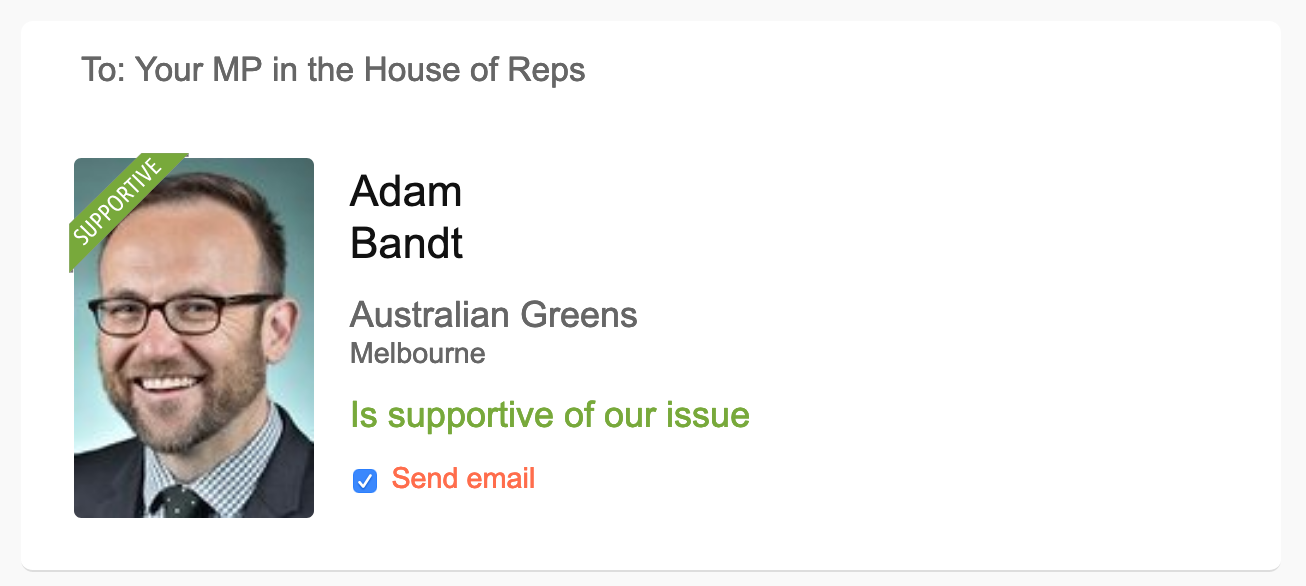 Introducing our latest upgrade; the 'Spank and Thanker'add on for our email action tools. Simply tag reps based on their stance on your issue(Supportive, Opposed or Undecided) and then customise the default email subject, body and email tips for each of those stances. See it in action on the Protect Our Tests campaign by London Agency which ran prior to the recent Australian Federal election.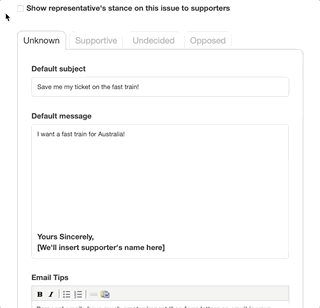 You can try a little 'spanking and thanking' now on our Goodest and Goodest Pro plans.