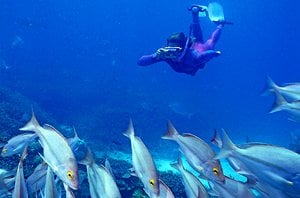 Healthy oceans are vital to Australian life and we have a unique opportunity to increase their protection right now.
The federal government is accepting submissions to it's draft marine plan for the Temperate East Marine Region. So now now is the time to have your say.
Only 4% of this amazing oceanic expanse is proposed for protection from fishing, mining, oil and gas exploration and production in the current draft. So obvioulsy the government is hearing from vested interests and not the wider community.
Tell the federal government to protect our ocean treasures now